16-10-2023
Awwwards Digital Thinkers Conference
On Thursday 12 and Friday 13 October, Zooma was represented by Julia, Ard and Bas at the DeLaMar theater in Amsterdam, to attend the 17th edition of the Awwwards Digital Thinkers Conference. With inspiring talks and dev sessions on topics such as UX and web design, creative coding, storytelling and AI, this annual event is the place to discover the latest trends and technologies in design and development.
Awwwards Digital Thinkers Conference
Awwwards is an international platform for digital designers and developers. Through the platform, web creations are judged based on design, usability, creativity and content. They also organize the annual event held in cities around the world: from San Francisco, New York and Los Angeles to Paris, London and Amsterdam.
This year, the two-day Digital Thinkers Conference took place in Amsterdam. During this conference, web designers and developers from around the world come together to learn from and be inspired by talks and dev sessions from experts in the field. The boundaries of digital possibilities in creation are pushed and the latest developments provide room for new insights and inspiration.
Insights gained
UX and web design, creative coding, data visualization, storytelling, megatrends, AI... Themes that Zooma deals with on a daily basis and whose development we follow closely. So super interesting to listen to the views of various speakers during the Awwwards Digital Thinkers Conference! We gained many insights, some of which we share in this blog.
How chaos in the design process can lead to innovative ideas
Zooma likes to work agile: continuously improving a product in iterative steps. With new projects, thinking out the concept in detail is a logical first step. Through wireframes and full-fledged designs, we have a form of structure with which to start development. But could it be that this structure hinders creativity? Speaker Lu Yu thinks so, and during her talk "Embrace the mess: from chaos to great design," she related Professor Jerry Uelsmann's experiment to the design process.
During this experiment, photographers were divided into two groups: one group focused on quantity and the other on quality. The photographers in the first group, focused on quantity, did not have to worry about the quality of their photos, and therefore started experimenting with different forms of lighting and composition. The photographers from the quality group, on the other hand, spent their time entirely thinking out the best possible photo. In the end, it turned out that the best photos were taken by photographers from the first group, focused on quantity. Creative freedom made for better results, and this applies to digital design as well, according to Yu. By occasionally coloring outside the lines, innovative ideas emerge. You get these ideas only by setting aside the defined design system for a while, embracing chaos and experimenting a lot. Chaos is a part of design and ultimately contributes to a better end result.
"Synthethic Humans: AI for user research
At Zooma, we build mobile apps, responsive websites and digital customer platforms. To make these applications as user-friendly as possible, it is important to have a clear understanding of who we are building for: the end user. Through thorough user research we can better look through the glasses of this end user. If it is up to conference speaker and host Peter Smart, the way of user research will change forever. Artificial Intelligence (AI) is the technology that will replace traditional personas, among other things.
During his talk "The future of design with AI," Smart casts a glance into the future on how the development of AI will begin to change the role of a designer, especially in the field of user research. Very inspiring are Smart's "Synthethic Humans." These are nonexistent AI "persons," equipped with extensive demographic and psychographic characteristics, which can be used to symbolize a real end user. Smart gave a live demonstration of the possibilities and showed, for example, how to conduct quantitative research with your desired target audience. By asking the Synthethic Humans questions about the (intended) concept, you can gain many valuable insights, on a scale that is normally often not feasible. In addition to the many research opportunities, Synthethic Humans can also be used for innovation. With a longer-term memory and the ability to work autonomously, the Synthethic Humans can even communicate with each other: Smart started a brainstorming session between two Synthethic Humans, where they started sparring among themselves about a specific task and then even reviewed each other's ideas.
Conclusion
All in all, the Awwwards Digital Thinkers Conference was an inspiring and above all valuable conference. The insights the international speakers gave and the vision they shared on topics we work with on a daily basis are certainly something we will take with us.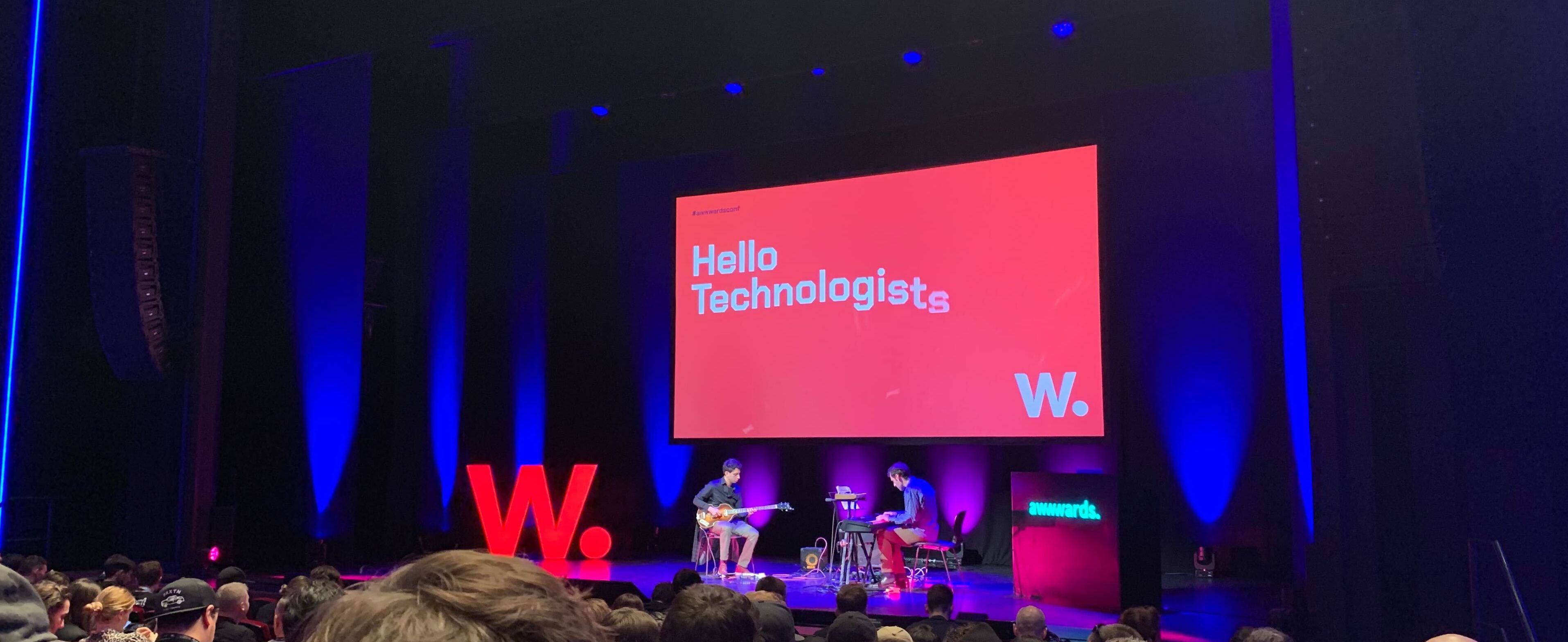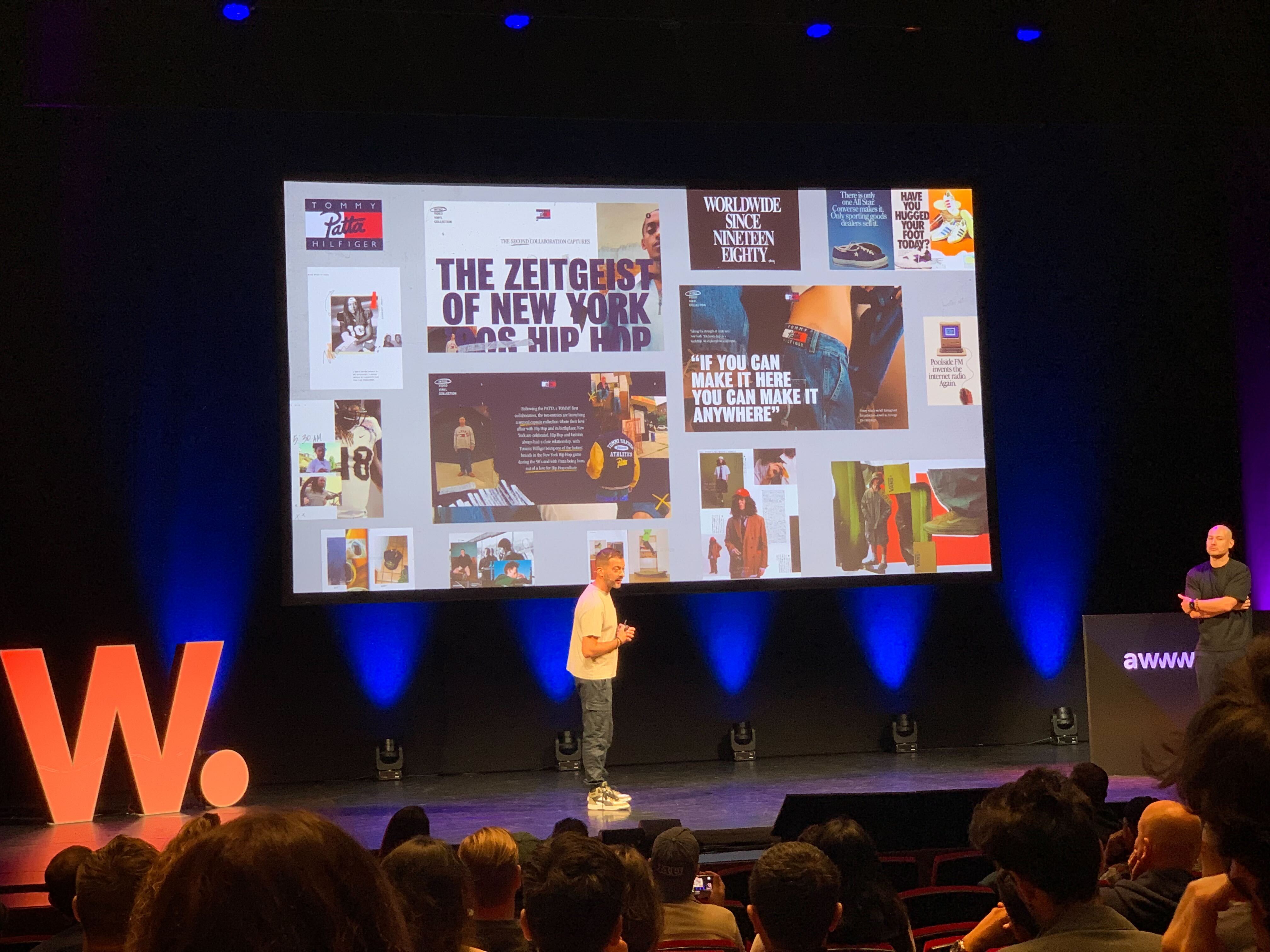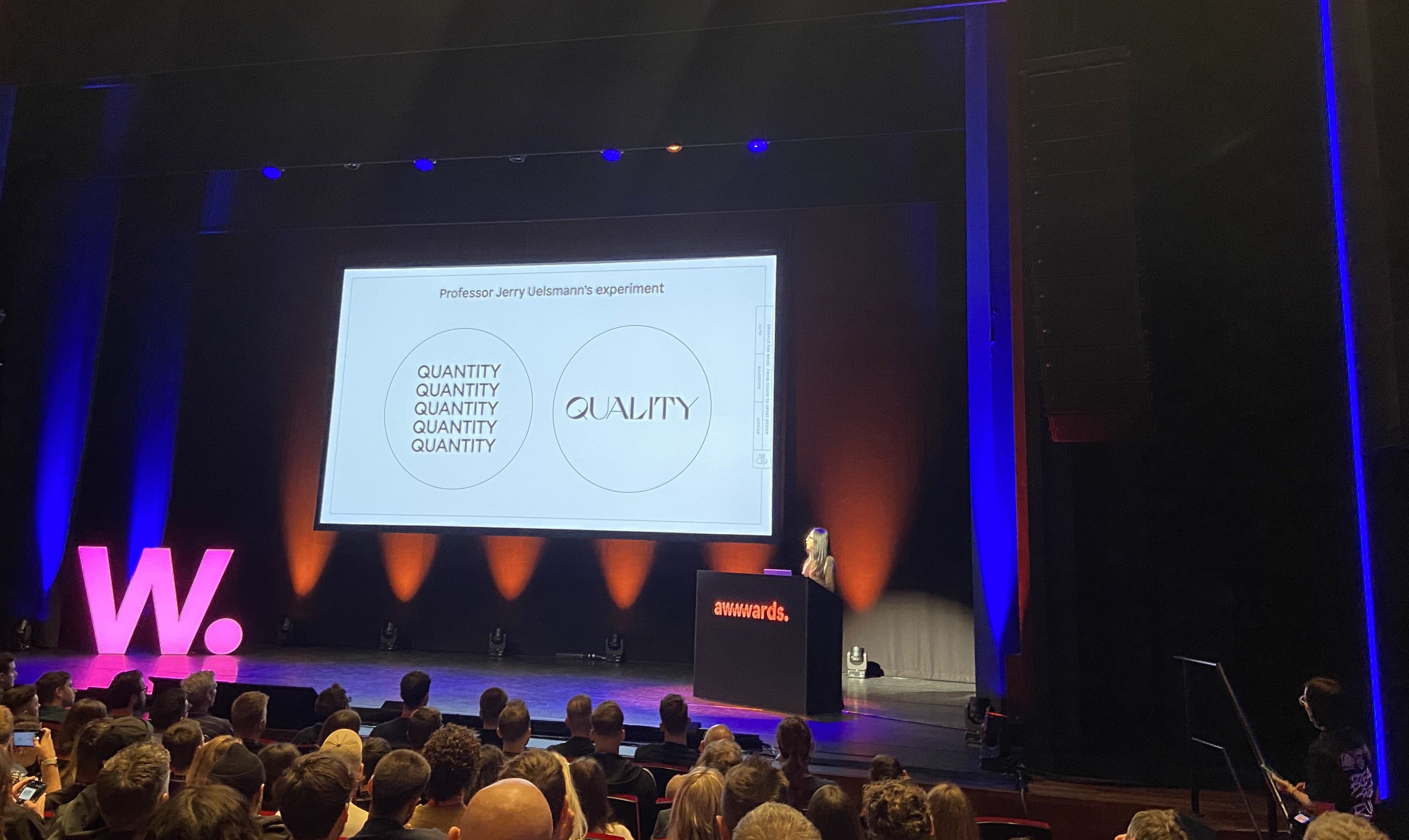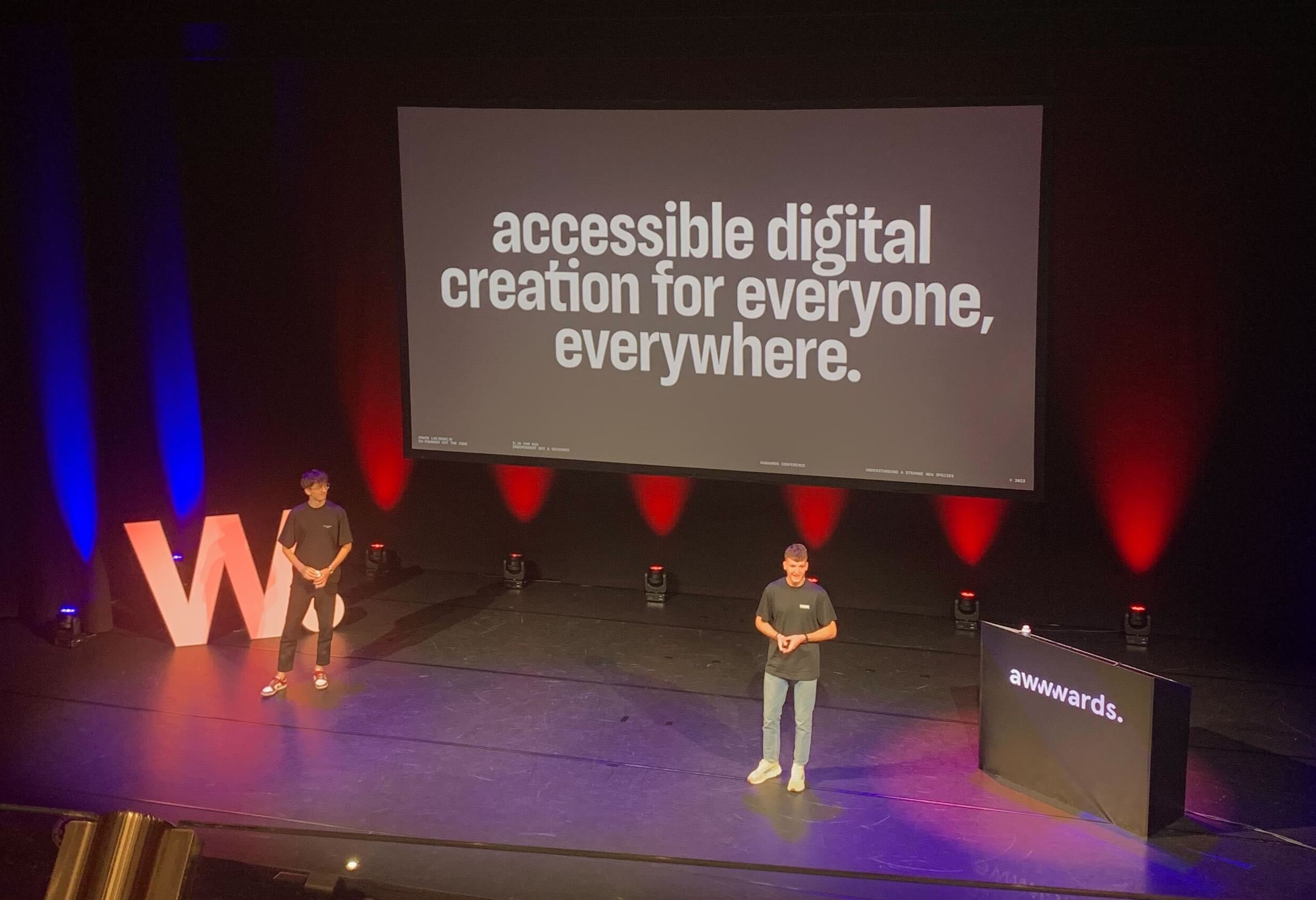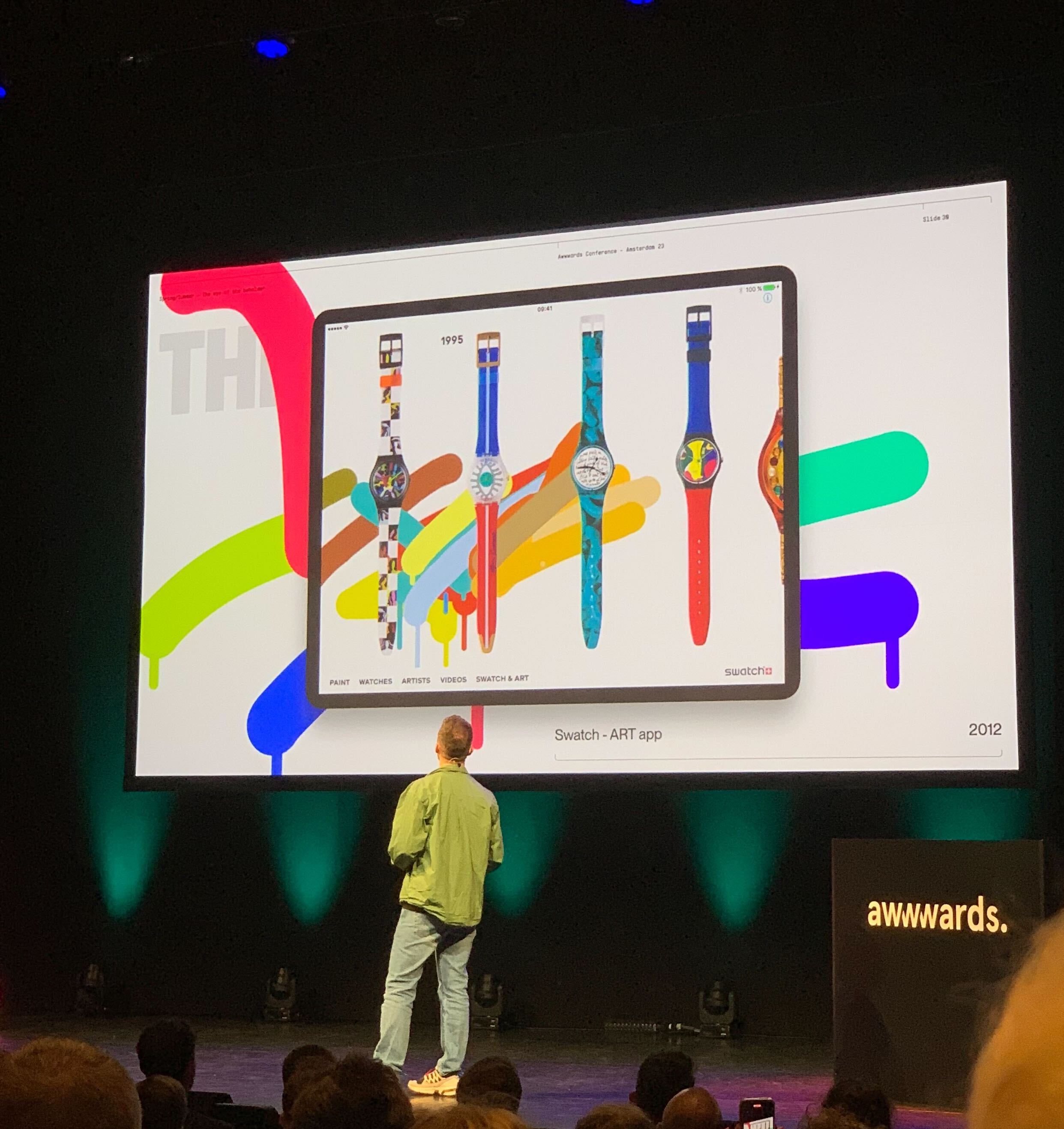 Next
Zooma digitized the Opnij EF Plan agenda